Learn why Bismarck-Mandan is so attractive to businesses
Companies operating in North Dakota reap the benefits of a state recognized nationally for being a place that facilitates success. From a highly favorable economic outlook to healthy workforce environments, it's no surprise businesses are building momentum in Bismarck-Mandan.
|  Built-In Advantages | Lower Upfron Costs | Lower Operating Costs for 10 Years |
| --- | --- | --- |
|  Low electric rates | LIFT Innovation Loan Fund | 10-Year Property Tax Exemption |
|  Natural gass is 25% lower tahn the national average | North Dakota Sales and Use Tax Exemption | PACE & Match Loan Programs - Bank of North Dakota |
|  Low water rates | First 2 Years Reduced Lease Rate | Cash Rebate of 60% Payroll Taxes for 10 Years |
|  Low Sewer rates | Shovel-Ready Industrial Sites with Utilities and Diligence Completed | Corporate Income Tax Exemption |
|   |   | Research Expencse Credit |
|   |   | Agricultural Commodity Processing Facility Investment Tax Credit |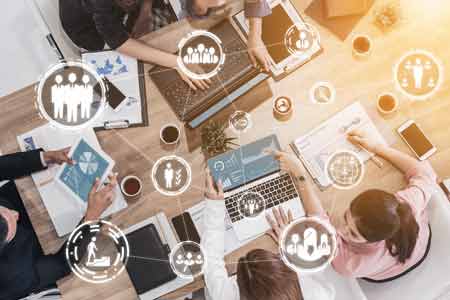 #2 - Comparisun ranked North Dakota as having the second-happiest workforce in 2019.

#3 - North Dakota had the third-highest crude oil production of any state in the country in 2022, according to the U.S. Energy Information Administration.
#4 - MoneyRates ranked North Dakota as the fourth-best state for places for young adults to live in 2023.
#5 - 24/7 Wall St. ranked North Dakota in 2020 as the best state for business in the Midwest and fifth best nationwide.
#9 - Rich States, Poor States lists North Dakota with the ninth-best economic outlook for U.S. states in 2022.
North Dakota and Bismarck-Mandan offer employers numerous advantages in hiring individuals. One significant draw is the high wages typically paid to area employees, illustrated below.
Salary by Selected Occupations
| Title | Hourly Median |
| --- | --- |
| Accountants and Auditors | 27.86 |
| Administrative Service Managers | 37.95 |
| Automotive Service Tech and Mechanics     | 19.36 |
| Bookkeeping, Accounting, and Audit Clerks     | 17.61 |
| Cashiers | 11.61 |
| Claims Adjuster, Examiner, and Invest | 25.73 |
| Computer Operators | 18.86 |
| Computer User Support Specialists | 22.54 |
| Computer Systems Analysts     | 33.37 |
| Counter and Rental Clerks     | 14.62 |
| Customer Service Representatives     | 15.31 |
| Executive Secretaries & Administrative Assistants  | 24.17 |
| Financial Managers     | 52.85 |
| Heating, Air Cond and Refrig Mechanics | 22.75 |
| Loan Officers | 31.64 |
| Machinists | 23.64 |
| Maintenance and Repair Worker (General) | 17.60 |
| Network and Computer Systems Admin | 33.70 |
| Plumbers, Pipefitters, and Steamfitters | 27.76 |
| Receptionists and Information Clerks | 15.42 |
| Retail Salespersons | 12.25 |
| Sheet Metal Workers     | 23.57 |
| Stock Clerks and Order Fillers     | 14.51 |
| Surveying and Mapping Technicians | 22.19 |
Job Service North Dakota Occupational Employment Survey, 2016 Edition