Bismarck-Mandan: Where the river, rail & interstate meet!
North Dakota lies geographically in the east-west center of the U.S. As its capital region, Bismarck and Mandan are two communities on the Missouri River that offer businesses the ability to take advantage of that central location through world-class transportation options. Bismarck-Mandan is nearly equal distances from Los Angeles and New York City and is close to two Canadian provinces. The area's combined air, rail and ground transportation system provides quick and reliable connectivity to deliver business success.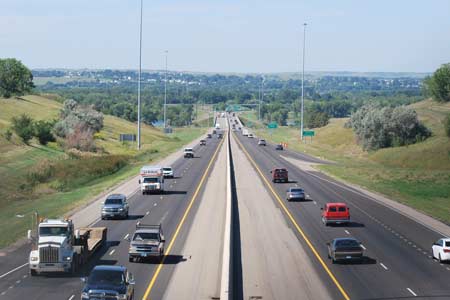 Highway
US Interstate 94 splits Bismarck-Mandan on its path from Montana to Michigan, directly connecting the region to major markets like Minneapolis, St. Paul, Milwaukee, Chicago and Detroit. U.S. Highway 83 runs north/south through the area, from Canada to the Gulf of Mexico. Together, the highways offer a system of high-quality roads to every major market in North America.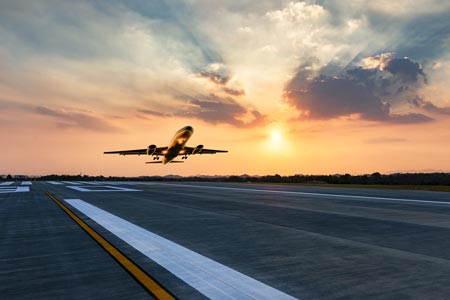 Air
The Bismarck Airport offers daily commercial and passenger service to Minneapolis, Denver, Chicago and Dallas-Ft. Multiple weekly flights to Las Vegas, Orlando and Phoenix are also available. Charter air and freight service is open to those traveling elsewhere in the region.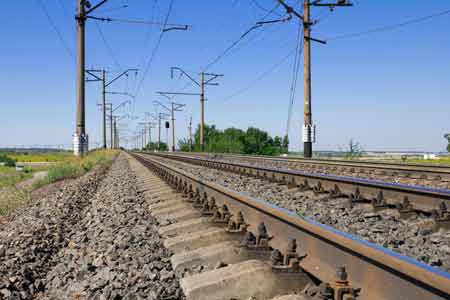 Rail
Burlington Northern Santa Fe Railway and Dakota Missouri Valley Western Railroad provide a high level of service and market access throughout the country. The State Railroad Network Map illustrates the area's rail and connecting cities.
Put Bismarck-Mandan's central location to work for you!